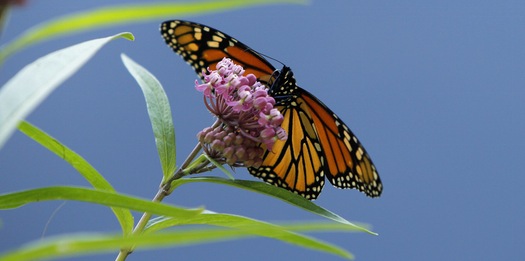 Federal initiative follows a previously announced push by the White House.
By Tony Kennedy Star Tribune
August 20, 2015 — 9:38pm
Monarch butterfly rescue efforts will get a $20 million boost from the U.S. Fish and Wildlife Service under a new funding initiative announced Thursday in Bloomington by the agency's top executive.
Accompanied by U.S. Sen. Amy Klobuchar, Fish and Wildlife Director Dan Ashe said his agency has dedicated $4 million a year over the next five years to support monarchs, an iconic species that may be on its way to the endangered species list.
The financial support is a follow-up to a previously announced White House push to revive the population of pollinators with habitat restoration and other means. Continue reading →