Michael Winter, USA TODAY 9:46 p.m. EDT September 23, 2014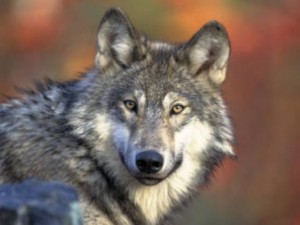 At the end of 2013, data showed that Wyoming, Montana and Idaho were home to at least 320 packs consisting of at least 1,691 wolves and at least 78 breeding pairs.(Photo: U.S. Fish & Wildlife Service)
Overruling U.S. wildlife officials, a federal judge Tuesday restored protections for gray wolves in Wyoming but left intact a determination that the species has recovered and is not endangered or threatened "in a significant portion" of its northern Rocky Mountains range.
Relying on Wyoming data, the U.S. Fish & Wildlife Service declared that the gray wolf had recovered from near extinction by humans and removed it from the list of threatened or endangered species in late August 2012. The move, which the agency called "a major success story," transferred control from federal to state officials a month later.
Idaho and Montana officials had previously been given oversight of the wolves in their states because populations had rebounded and their management plans met federal requirements.
But in her opinion Tuesday from the nation's capital, U.S. District Judge Amy Berman Jackson ruled that it was "arbitrary and capricious" for the U.S. Fish & Wildlife Service to rely on Wyoming's "nonbinding promises to maintain a particular number of wolves when the availability of that specific numerical buffer was such a critical aspect of the delisting decision." Continue reading →