July 15, 2013 Updated Jul 15, 2013 at 10:56 PM CDT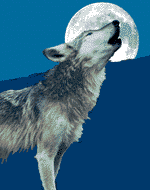 (NNCNOW.com) The grey wolf; big and bad or embattled species fighting for survival? Few hunting seasons invoke the passion of this wild animal. For the last two years the once protected grey wolf is now subject to hunts in both Minnesota and Wisconsin.
Hunters will be allowed to harvest wolves in Minnesota and Wisconsin, again this fall. It's a decision that continues to be divisive. On one side the lifting of protection has hunters lining up for permits, while on the other side they line up to protest.
"Relationships on this issue are pretty strained in both states right now," Peter David, Wildlife Biologist of the Great Lakes Indian Fish & Wildlife Commission said.
Tribal leaders feel their management authority isn't being recognized by the states.
"There's a tension there," Thomas Howes the Natural Resources Program Manager of the Fond du Lac Band of Lake Superior Chippewa said. "It's one species that we've asked them to understand our cultural beliefs and respect that. And it hasn't been taken seriously."
According to tribal history the fate of the Ojibwe and the fate of the wolf are intertwined.
"Ma'iingan is a brother," Howes said. "It's a symbol of perseverance, of leadership, and of family dynamics. It's our role to speak for them because they can't speak the same language as society speaks."
Red Cliff Band of Chippewa Elder, Tony De Perry, joins Howes in opposition to hunting an animal deeply rooted in and sacred to native culture.
De Perry says he owes his life to a wolf pack that stopped him from crossing thin ice during a hunt in the 1970s.
"They growled at me, they won't let me pass," De Perry said. "I had to walk another two hours all the way around that lake to come back to find where my trail was. Around that lake, they followed me. When I came back I watched my tracks go across that lake and it was water. Now if I was to scare them off, take a hot shot at them to scare them off, and I would have crossed, I wouldn't be here today. They protected me."
Grey wolves were removed from the Federal Threatened and Endangered Species List in 2012 after meeting science-based recovery standards, ending a four decade ban on hunting and trapping.
The Department of Natural Resources assumed management of the species in respective states and allowed what they call a conservative and regulated harvest.
Wisconsin has set its 2013 wolf season quota at 275, an increase over the 2012 quota of 201.
"We're anticipating, if that quota is reached, it will result in a 10 to 20 percent population decline," Dave MacFarland, Carnivore Specialist of the Wisconsin DNR said.
Minnesota plans to release its harvest quota near the end of July.
Though population numbers are down nearly 25 percent from the last survey five years ago, the Minnesota DNR says the population still exceeds the state's minimum goal of at least 1,600 and is planning a hunt.
"We still think that the wolf population is doing well," Dan Stark, Wolf Management Specialist with the Minnesota DNR said. "Even though the population estimate is lower, we can manage a regulated season and not have a major influence on the wolf population over the long term."
Along with differing population numbers and management goals, hunting boundaries also differ across state boundaries.
In Wisconsin, per tribal request, a hunter can't harvest on a reservation.
But those regulations aren't the same on reservation territories in Minnesota.
"As a government, we've accepted that there will be a state hunt," Howes said. "I think the bands realize there will be a hunt. An improvement area would be to respect our requests and our boundaries."
"If there were an effort to recognize the tribal desire that privately held land and publicly held county and state land be closed to wolf hunting, our opinion is that it should go through the legislature," Mike Carroll of the Minnesota DNR said.
Carroll says in respect of discussions with the tribes, the DNR plans to increase its efforts this season to notify people of tribal lines, including posting more signs and maps.
Meanwhile the Wisconsin DNR plans to release a new management plan by 2014 and officials say the agency is in the process of re-writing its permanent rule for harvest.
Minnesota's early wolf hunting runs from Nov. 9 through January.
Wisconsin's wolf season runs from Oct. 15 through February.
New this season, hunters in Michigan will be allowed to harvest up to 43 wolves in seven counties.
Jennifer Walch