The Detroit News
September 6, 2023
Gov. Gretchen Whitmer appointed former Michigan Lottery Commissioner M. Scott Bowen as director of the Michigan Department of Natural Resources.
Bowen will lead the department as it undertakes "historic renovations and upgrades at state parks across Michigan," Whitmer said in a Tuesday press release announcing Bowen's appointment. "Together, we will leave our public lands in better shape."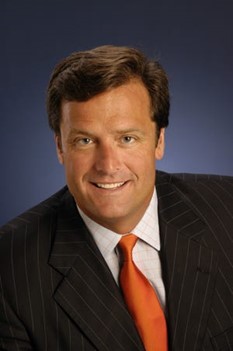 Bowen was most recently a registered lobbyist for The Winmatt Group, a multi-client Lansing lobbying firm he was a partner in until December 2019. He terminated his lobbying registration on Aug. 17, state records show.
Former DNR Director Dan Eichinger left state government earlier this year after serving as interim director of the Department of Environment, Great Lakes and Energy. He is now vice president for governmental and external affairs at Ferris State University.
Shannon Lott served as acting director since Eichinger's resignation and will continue on in the department in a leadership role, Whitmer's office said.
"It will be an honor to contribute a chapter to the agency's long history of managing and protecting the natural and cultural resources that help define what it means to be from Michigan," Bowen said. "I know how essential this work is to maintaining the state's quality of life and economic vitality. My background in overseeing other state agencies and building relationships has provided valuable experience that I can draw on, and I'm eager to get to work."
In 2007, former Gov. Jennifer Granholm appointed Bowen director of the Office of State Employer, which oversees the state government workforce and negotiates with state worker unions.
Granholm appointed him as state lottery commissioner in 2008, where he served for almost a decade until 2017, making him the longest serving commissioner in state history.
Before working in state government, Bowen had served two terms on the Grand Rapids City Commission, 62-A District Court Judge in Wyoming, Mich., as a city attorney for west Michigan cities and as a special assistant attorney general for the Michigan Department of Transportation.
He also has worked in the private sector as an attorney and senior vice president of business develop for NeoPollard Interactive, LLC, an online lottery technology company. He studied history at Michigan State University and has a law degree from the University of Detroit.