Monday, August 23, 2021 – 12:00 pm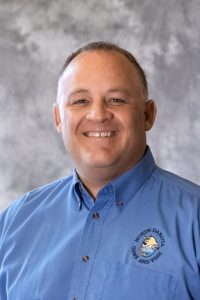 BISMARCK, N.D. – Gov. Doug Burgum today appointed Wildlife Division Chief Jeb Williams to serve as the next director of the North Dakota Game and Fish Department, effective Aug. 24, citing his broad experience and leadership during his 22-year career with the agency.
Williams joined the Game and Fish Department in 1999 and has served in a variety of roles including natural resource technician and biologist, outreach biologist and wildlife resource management supervisor. He was named chief of the department's Wildlife Division in 2014 after having served as assistant wildlife chief since 2011.
"Jeb has a strong track record as a highly capable leader on issues affecting fish and wildlife resources and as an effective communicator in relating those issues to North Dakota's hunters and anglers and the general public," Burgum said. "His extensive background, commitment to public service and trusted leadership within Game and Fish will benefit North Dakota citizens and the management of our state's abundant wildlife resources."